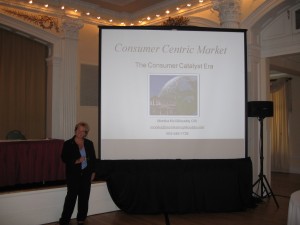 All workshops can be customized for your needs, no group too small or too large, one on one or groups as small as four. Real estate specific or non real estate as social media skills are crucial for any small or large business.
Most workshops are 2-3 hours in length, we can go to your location or ours. If you have a training need that is not listed please let us know…. our prices are so affordable you'll be happy you asked! Please  email Monika to inquire about pricing or if you need consulting service.
Social Media … An introduction
This workshop is designed to give real estate professionals an overview of what is needed to know to participate responsibly in a Web Connected environment. All the popular and upcoming Social Media sites will be covered.
Facebook & Facebook Business and Community pages
Building your profile, your business page and understanding the dynamics of one the largest social networking sites. Learn how to promote yourself and your product through social networking while avoiding the pitfalls and liability.
Google Plus Personal and Business Page
Explore Google + set up dynamic profile and business page. Google + is one of the new kids on the block and with the power of Google behind it, it's a site that you should not ignore. Learn how to navigate and build your circles while protecting your privacy.
iPad- iPhone and Droid
Apps that can make your life easier… it's all about apps and how they can be used to enhance your business and save you time.
Linkedin
LinkedIn has been around since May 5 2003 yet many agents just put up a bare minimum profile and forget about the site. Learn how to work Linkedin groups and set up a dynamic profile.
Twitter
Explore Twitter learn how to build your profile, connect with people and promote your brand through a very popular micro blogging site. Learn how to avoid being put on the dreaded spammers list or get blocked by those you follow. Learn how to connect with your local consumers and how to develop relationships without hard-core selling.
Flickr
Learn the ins and outs of this online photo sharing & community group site. Flickr Groups and how to create Flickr sets will be covered.
Pinterest and Instagram
Learn how to leverage these sites and grow your community
Foursquare and Swarm

These are the two most popular Geo tagging sites and using them is a great way to become a community expert. Local businesses love it and while they have been around awhile REALTORS are just starting to embrace it.
Video
Lights, camera, action. All you need is camera/smartphone with video and a willingness to explore! Learn the steps to creating dynamic video and basic editing techniques.
YouTube
Set up your own free You Tube Channel and learn how to maximize your exposure on the 2nd largest search engine. We cover uploading, basic editing and marketing your channel. Learn how to use YouTube & get your videos, yourself and your products found on line.
Maximizing your marketing using video
Learn how to use effective key words, tags and descriptions on all your videos. Learn how to market your videos to gain exposure for your listings, yourself and your area. Learn the tricks to getting found on YouTube.
Social Media Nightmares
This workshop focuses in on the quickest way to get in trouble using social media by exploring the ways agents violate their fiduciary obligations to their clients and put them selves in jeopardy.
Blogging Introduction
Blogging is the heart and soul of your social networking. Everything you do online should direct back to your Blog or website. Avoid the online traps- learn about plagiarism, copyright infringement, creative commons and on line ethics.
Blog Food
No idea what to blog about? We'll give you some great Blog Food ideas to get you on the right track. Tips on creating dynamic blog topics are covered.
Blogging Workshop- Build your own Blog (3 hours minimum)
This is a 3- 4 hour hands on workshop designed for those that want to create their own free wordpress blog site. We cover the anatomy of a blog, how to post, how to create pages, links, understanding Meta tags, title tag and the importance of key words. Students will leave the workshop with their own Blog live on the net. This requires pre-workshop homework and an Internet connection.
Online Recruiting tips
This is designed for managers/brokers trying to understand on line dynamics and how to recruit online. Using sites like Twitter-Facebook, LinkedIn and Google + , which are rich in recruiting opportunities to your advantage. Become the person that agents turn to all the while building your brand recognition.
Broker Social Media Best Practice
The focus is on creating a Social Media Office Policy for best practice. We cover the most effective listening tools and reputation management. Participants will leave with all the key elements for a customizable office policy covering social media and blogging